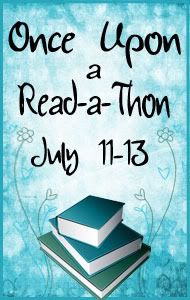 Okay, so I'm ridiculously last minute with this. I first saw it over at
An Armchair By The Sea
but wasn't going to join because hey, I read a lot anyway and I have (read:
had
) a lot to do over the next few days.
But now? Not so much. Because I've been Q-U-A-R-A-N-T-I-N-E-D. Not half as interesting as it sounds, trust me. So as I'm pretty much destined to spend the next five days alone in a room, I thought I'd join up! (It was either that or start licking the windows or clawing at the door…)
I have to admit, I'm oddly excited – I've never done a read-a-thon before. So I'll see you all tomorrow… Wish me luck!