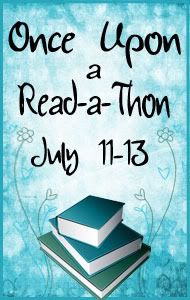 Well it'a Day #2 of the Once Upon a Read-a-thon and so far I've read and reviewed The Adoration of Jenna Fox (review here) and I'm about a third of the way through My Sister's Keeper by Jodi Picoult.
It's slower going than I'd hoped, although I've not been very well and I've still got 16 million boxes to unpack from moving house! I did manage to buy six books this morning though, because if you're not getting through the books you own fast enough you should always buy more…
This is the Read-a-thon Mini Challenge from IB Booking Blogging.
Mini Challenge Question 1:
What is your favorite type of myth (Greek, Roman, Egyptian etc)?
Greek! Definitely Greek. I've been
obsessed
with Greek mythology ever since I had some form of encyclopaedia about it when I was tiny. I can happily sit here and read the legends over and over – I particularly like the story about Paris having to choose who's more beautiful over Athena and Aphrodite, and the ensuing argument leading to the Trojan War.
Mini Challenge Question 2:
What is your favorite book with some type of mythology in it?
Pfft. Umm… The
Percy Jackson
books are great, especially the Greek ones (shockingly). They're YA/Children's so they're really easy to get into and great for relaxing with. The film's very watchable too.
The Penelopiad by Margaret Atwood is a great adult retelling of the Odyssey, but from Penelope's point of view as she sits at home and waits for her husband to return.